Red hair is sexy, fact. This is coming from a proud black-haired girl too! I was possibly around the age of seven when I first watched
Who Framed Roger Rabbit
with my brother and I remember as clear as day, the first time I ever saw the character of Jessica Rabbit. Sure, with her hourglass figure, she was a knockout; but for me it was her red hair that instantly hit me. Watching it with 25-year-old eyes, it seems the Disney animators were light years ahead of their time: a character with attention-grabbing red hair set in a Veronica Lake style... instant beauty kudos! Thinking about this, I was inspired to write a post about the recent return to red hair; I have listed the stars who I think got it exactly right.
Emma Stone
Famous in my office for holding her own against an incredibly intimidating and buff Ryan Gosling in Crazy, Stupid, Love, Emma has the distinction of being one of the few natural redheads who consistently make it onto beauty blogs as an incredible example. Prior to returning to her russet roots, Emma investigated whether blondes had more fun. Clearly, they don't! She swiftly returned to her natural hue with great aplomb: she is now one of the quickest rising stars in young Hollywood.
Previously known for her burlesque black hair, Katy has formed a bit of a reputation as a hair chameleon. When she dyed her hair a gorgeous strawberry blonde, it was a hit for me even if it wasn't her cup of tea. Coincidentally, she made this change prior to the launch of her signature perfume 'Purr' and looked gorgeously feline!
Possibly one of our generation's most iconic blondes, I thought Scarlett's brief transition to the auburn side of life was nothing short of stunning. I thought it added spice and spunk to her sometimes too-bland-blonde hair.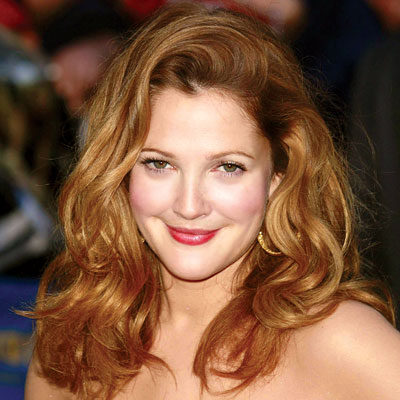 The perennial rebel Drew is not only one of my favourite actresses but one of my personal style icons. Anyone who has the coolness to attract a guy from one of the hottest New York bands of all time is a demi-god in my book. Furthermore, she was one of the pioneers of the red hair trend as soon as British brand Mulberry showcased the colour in spring/summer 2011. As per usual, Drew took the runway style and adapted it to suit her fiery, rock-chick personality with great success. This look can be achieved by using a high-quality professional hair colour such as Wella Colour Fresh.
Ever since the Mad Men phenomenon has hit both sides of the Atlantic, the girl-crush on Christina has hit stratospheric levels. For me, she is possibly Jessica Rabbit personified in the flesh: rust hue, red lips and an hourglass figure to die for. She is also the second sexy redhead who held her own against man-of-the-moment Gosling in Drive.
Source: The Beauty Insiders
Rihanna is possibly one of the most well-known modern hair colour chameleons; although she is currently rocking a heavily Rod Stewart influenced blonde hairstyle, her flame-haired era remains perhaps her most iconic and the most copied.
Florence is already massive news in terms of beauty blogging here in the UK, but for my American colleagues, she has become somewhat of a breath of fresh air from across the Atlantic. The epitome of a fierce redhead with a huge amount of credibility, her deep red tresses are changing the way we view the stereotypical English rose. This rose has some serious thorns!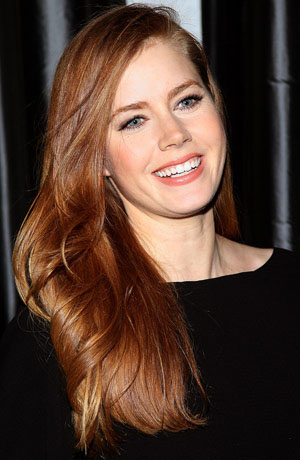 One of the most beautiful and well-respected strawberry blondes in Los Angeles, Amy frequently takes us back to the golden days of Hollywood a la Lucille Ball with her retro hue.
Although her fame might not have crossed the ocean into American consciousness, I would suggest Paloma as a serious tip to up-and-coming beauty bloggers. Her rise to fame in 2010 accompanied a 1940s pin-up image and sound that has captured the British street style by storm.
If anyone deserves to be 'prima donna' of the redhead brigade it is perhaps Julianne. Alongside holding the status of Tom Ford's long-term muse, Julianne is perhaps the most famous natural redhead in Hollywood, owing her gorgeous Celtic auburn hair to her Scottish mother. Julianne is not just a star; she is a russet legend in beauty bloggers' eyes.
I must reiterate, red hair is beautiful but a drastic beauty change for anyone looking to emulate these auburn idols. Before I sign off I would be wise to leave you with these pieces of red hair advice:
ü
Definitely go red if your skin is a little on the pale side; unfortunately my fellow sisters with olive tones may find this shade a little tougher to pull off.
ü
Do not dare to go red if you haven't got the confidence to pull it off: red hair is a statement whether you like it or not.
ü
Only go red if you have healthy hair; if you have dyed it to death, perhaps give your poor follicles a well-deserved rest.
ü
Wash your hair as little as you can so the colour preserves.
ü
Invest in an amazing shampoo and conditioner specially created for coloured hair; that way your hair will stand the test of time instead of looking like a rusty old bicycle!
Do you agree with these celeb examples and tips? Are there any you would suggest to this post?
My newest guest blogger, Leyla, writes to us today from London. A double threat of avid blogger and PR executive with experience working for some of the biggest companies in the UK, she is currently freelancing. She classes her greatest achievement as interviewing the fashion legend Zandra Rhodes alongside British Vogue and The Guardian.
Thank you so much Leyla for being my very first guest blogger. Be sure to keep an eye out for more of her incredible writing!