As you all may have realized, Sephora is my go-to place for all things beauty. Makeup, skincare, perfume...you name it! I'm lucky (and dangerously) enough to live ONE block away from a Sephora store. While that may sound incredibly convenient and tempting, that's not all. I walk to and from my internship, Monday through Friday, and pass this Sephora store
every time
. It's amazing I don't break the bank there, but I've resisted even stepping foot in the store...until yesterday, that is.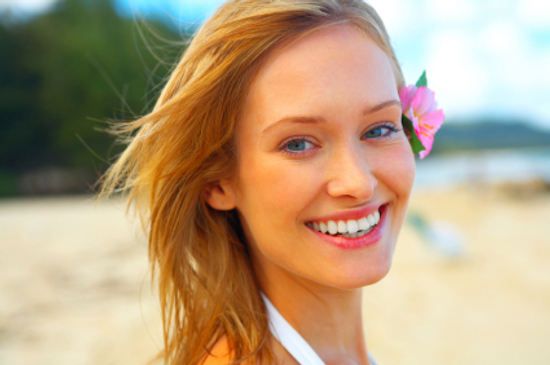 I went in with purpose, knowing exactly what I needed to be hopefully in and out! I am running very low on my MAC Matchmaster foundation and Peter Thomas Roth face primer. I also need perfume! I did my research, read reviews, and got ideas from the numerous bloggers I follow.
Now, for what I actually bought! I like to have someone who works at the store to help me, as their opinions and shade-picking skills are important. I told her I wanted a foundation, either the Tarte Amazonian or Laura Mercier Silk Creme. For summertime and for all the skincare benefits, she recommended I go with Tarte. I am definitely a HUGE Tarte fan, plus it was the cheaper of the two.
I purchased the
Tarte Amazonian Clay 12-Hour Full Coverage Foundation SPF 15
. Certainly a mouthful of a name, whew! I am the medium shade for the summer. I must say, so far, I love everything about it. SPF, check! Full coverage, check! Skin benefits, check! I have no complaints! There is no bad smell to it, it applies SO smoothly on the skin, blends well, smart packaging, etc. I definitely recommend it if you're looking for a foundation and are acne-prone, oily/combination skin, and looking for something full-coverage, yet with a light, smooth, whipped texture.
The second thing I got was the
Benefit POREfessional
face primer. It was recommended by the woman at the store assisting me and I had heard good things about it. It's also very lightweight, again, perfect for summer...especially in this NYC heat wave! It's oil-free (always good) and not the thick, gel-like formula. Rather, it is a creamy, lightweight texture that glides on effortlessly.
I then walked over to the perfume section and was speaking to another Sephora employee who offered to assist me with my shopping. I was talking to him for about 30 minutes, sampling numerous scents...and sneezing a bit! My all-time favorite perfume is the Juicy Couture Viva la Juicy. It was always my go-to scent and went through more than one bottle. I'm always up to try something new when it comes to beauty products. I have been looking at the Marc Jacobs Lola, but I found on my skin, it's a little too sweet for my taste. He ended up giving me samples to almost 10 perfumes to try out, and come back to buy the one I liked the best! I used the Marc Jacobs Oh Lola today that I like, but is very light and not overpowering. I find that to be a good quality, but at the same time still like to be able to smell the scent on my wrist at the end of the day.
With so many to choose from, I need YOUR help! What is YOUR favorite perfume of all-time? I'd love suggestions!
XO,
Ariana