I could say Fall is my favorite season, for I do love the pumpkin craze (frappuccinos, candles, etc.), but unfortunately being in the middle of Florida, we don't really see (or feel) the seasons. In fact, I have NEVER once in my 21 years of life seen Fall leaves. Call me deprived? Yes...but I do get to go to the beach on Christmas if I want to! My day will come to see Fall leaves...and to see snow for the first time! I'm graduating in May and most likely moving back up to NYC. You better believe I will be in Central Park taking in the Fall beauty as often as I can!!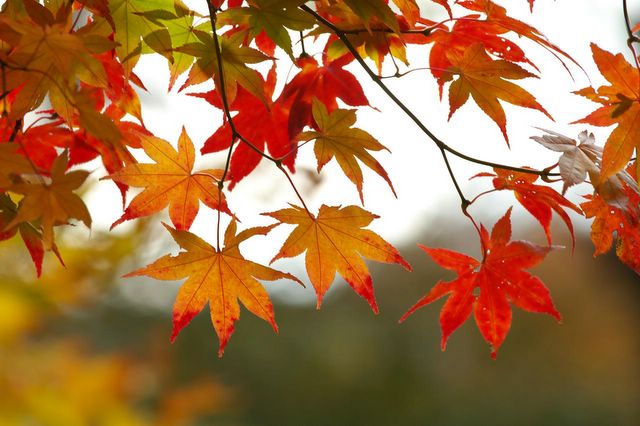 Now for the haul. I've been running low in the fragrance department for quite some time now. While I was in NYC this summer, I was testing out different perfumes at Sephora with the help of a sales associate for at least 30 minutes! Being the indecisive person that I am, I just couldn't pick one so he was nice enough to give me samples of them ALL to try out.
Turns out, I ended up choosing the
Coach Poppy Blossom
and going back to old ways, the Juicy Couture Viva la Juicy. However, I didn't buy the Viva la Juicy at Ulta. I went to TJ Maxx after and saw it there for half the price...what a STEAL! I have been loving them both so far and have gotten tons of compliments.
My Tarte foundation is a little too tan for my current skintone, so I was back in the market for a new foundation. With recent reviews of Revlon foundations, I figured I'd give it a shot! After a tough deliberation, I ended up purchasing the Revlon Photoready Airbrush (in the shade Nude)...well, for something a little different. I must admit, I'm not a fan. The coverage is okay and there's nothing truly terrible about it in my opinion. But, I just don't like the foam consistency, for I feel it almost feels like wet foundation and therefore becomes harder to blend. I've heard the Revlon Colorstay and the Whipped Mousse version are better, so I may go and exchange.
On the topic of face products, I also picked up Benefit's Hello Flawless powder in "Me, vain? Champagne." The only place I have heard of this powder before was on Makeup By Alli's YouTube channel. So far, I LOVE it! Even if you test it in the store, you will notice how smooth it is. I haven't used the brush or sponge though, but as for the powder itself, I definitely recommend.
Another face product I picked up was the Urban Decay De Slick Oil-Control Makeup Setting Spray. This has been raved about by MissGlamorazzi on YouTube and I have since been eyeing it. I didn't plan to purchase it, but it was on one of those little tables by the register that you see while waiting in line. Yup...I gave in. So far, can't say I like it or not, but I'll keep you posted!
And now to finish up the haul, my most recent weakness, Essie nail polish!
Since I'm running low on my favorite, Essie Playdate, I decided to get a somewhat similar shade that I have been wanting for a while. This beautiful pinkish purple shade is Splash of Grenadine! I absolutely love it and am impressed by how I only need one coat. Gorgeous color!
Now for a fall shade, I picked up the new Essie Bahama Mama. This is a beautiful cranberry/purple shade that will definitely be on my nails for a large portion of the Fall. If you're looking for a Fall staple shade, this is it!
That's all for now! What are YOU loving this Fall?
xx, Ariana